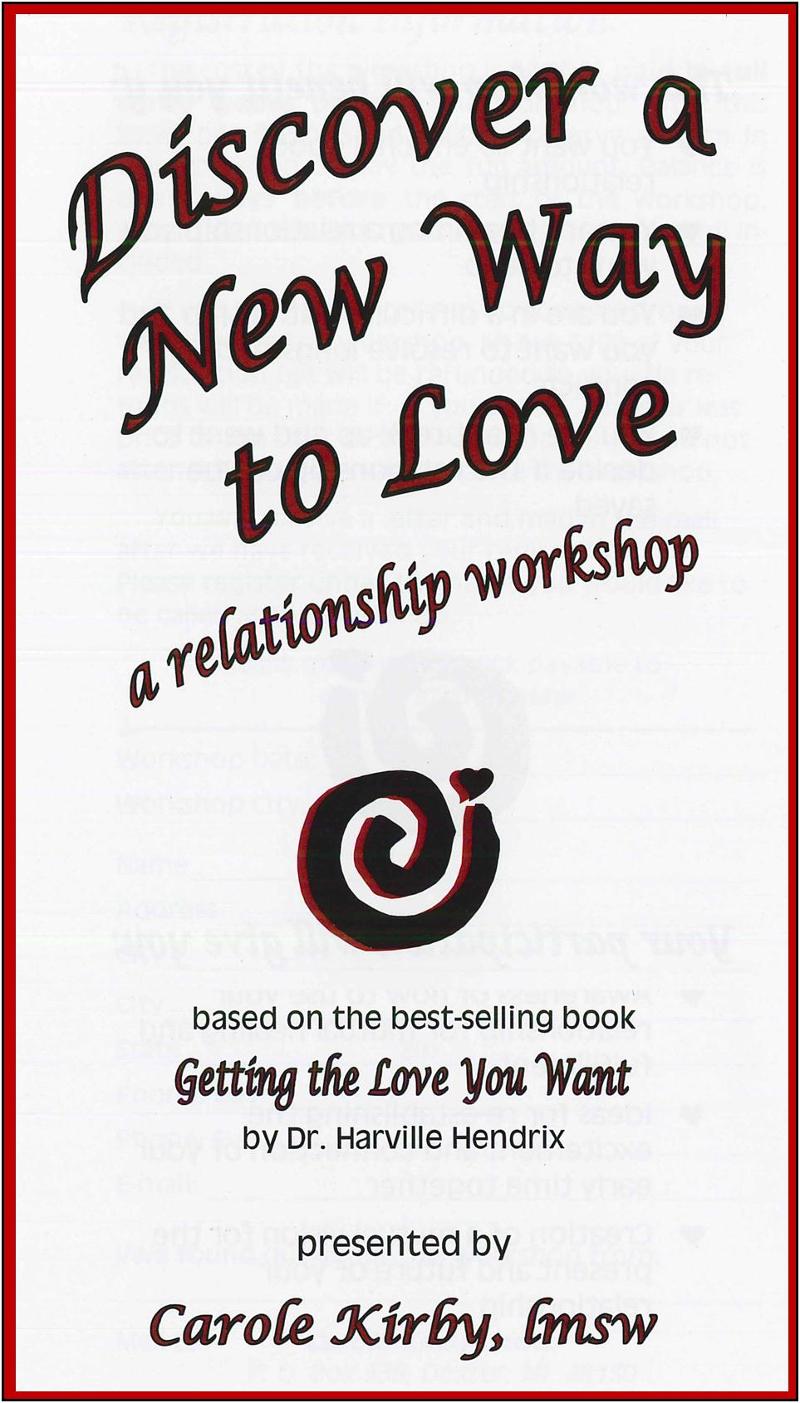 Discover a New Way to Love,
a weekend workshop for couples
March 23 - 25, 2012 ~ May 18 - 20, 2012
Fri. 7pm-10:30 pm, Sat. 8:30 am

-8 pm, Sun. 8:30 am-7 pm
Give your relationship a gift this Spring... whether you've been together 6 months, 5, 10, or 30 years, this weekend will offer you new tools and understanding that can help you co-create a closer, stronger coupleship. This workshop is based on the best selling book, Getting the Love You Want, by Dr. Harville Hendrix, founder of Imago relationship therapy.
Couples usually tend to focus on personal needs rather than relationship needs. Harville Hendrix, the founder of Imago relationship therapy, says that relationship difficulty unfortunately occurs when the relationship does not meet the needs of the individual. The cure for couples in trouble is to train couples to focus on their relationship as a priority rather than individual needs.
This may sound simplistic; it isn't. Couples don't have good role models nor were we furnished with an owner's manuel so we can gradually learn how to create a conscious relationship that fosters emotional connection and harmony.
Come to a couples weekend workshop to discover the hidden potential for growth, healing, and expansion in your relationship and for you individually.
Check website for more information or call 734.424.2797.