TONIGHT!
PBS Television at its best...

You might want to set your recorders for this one... Monday Jan. 4 - Wed. Jan. 6.



"This Emotional Life"




PBS Series starts tonight!



This 3-part series represents what television does best. It opens a window into real lives, exploring ways to improve our social relationships, cope with emotional issues, and become more positive, resilient individuals.

Hosted by Daniel Gilbert, Harvard psychologist and best-selling author of Stumbling on Happiness.

Click here for the PBS website.

Thanks for reading this far...


Happy New Year to you! I hope you enjoyed the holiday season with family and friends. I was thankful for the easy weather! My daughter and granddaughter flew in from New York City on Christmas night, after a short "unknown" delay at the airport. Grateful that they got here safely!
Here's a bit of personal news - I was interviewed for the new Crazy Wisdom Journal, here is the link to the actual magazine, see if you can find me in there! (pages 14-15). Their website is very fun to explore, too! Check out all the interesting things the store offers.
Hope to see you at the Crazy Wisdom Salon or at one or more of the workshops!
May the new year bring many blessings,

- Carole
Carole to Facilitate a
Community Salon at Crazy Wisdom
To Raise Happy Kids,
Put Your Partnership/Marriage First

Thursday, January 21 at 7 PM
Crazy Wisdom Bookstore sponsors monthly community Salons that provide an opportunity to creatively address complex topics. Guest speakers for this Salon are all parents of different age children. They will share some of the challenges of keeping a relationship alive and well in this fast-paced culture while co-parenting children. There is a tendency to put the children's needs and desires, and/or your desires for your children, first and let the relationship languish.
Come participate and learn. It should be an interesting and stimulating discussion for those with children and those planning to have children.
Guests on Panel:
·

Doug Gross

,

Financial Adviser

. Married, father of 3 children
·

Judy Levy

,

Civil Rights Attorney

. She & her partner have 3 children
·

Nic Sims

,

Creative Professional

. Married raising a son & daughter
FREE WORKSHOPS
Crazy Wisdom Bookstore
114 S. Main St., Ann Arbor
Better Relationships
Intro to

Imago

Relationship Therapy
and the Intentional Dialogue
Sunday, Jan. 24 from 2-4:30 PM
The

Imago

approach teaches people a new way to share, listen, and understand each other's thoughts and feelings. It helps you discover what's beneath your longstanding issues and what you can do differently. With new insights and practice, you can change your reactive, ineffectual behaviors into a force for compassion, healing and growth.
To Raise Happy Kids...
Put Your Partnership/Marriage First,
A Follow-up Workshop to the January 19th Salon
Sunday, Feb. 28 from 2-4:30 PM
All parents want their kids to be happy and well-adjusted. But many couples today go too far, letting everything revolve around their kids. This hurts the children and the partnership/marriage. In this workshop, you will be introduced to many of the ideas presented by author David Code in his book,

To Raise Happy Kids, Put Your Marriage First

. He states that you don't have to choose between your spouse and your kids. This workshop will help you understand the challenges in families in a new way and will provide helpful advice to common family problems that can help solidify your marriage and improve your parenting. It will build upon the ideas presented by the panelists and Carole in the earlier Salon. Come to both.
While these workshops are

FREE

,
it is important to call 734.424.2797 or email to register.
Everyone welcome!
Did You Hear About the Morgans?
If you see the recently released movie, Did You hear About the Morgans?, you will notice that they were married to their careers more than to each other. They were separated and planning to divorce, but when they were forced by an unfortunate situation to spend time away from their familiar routines, they began to have fun and enjoy each other.
In an article in Scientific American Mind, Jan/Feb 2010, there is a special report, "Fall in Love and Stay that Way." Dozens of scientific studies illuminate how people fall in love - and hint at techniques for building strong relationships. They listed ten kinds of investigations that are helping to inspire a new technology of love. Humor and novelty were two of the ten areas of investigation. One study reported that in long-term, happy relationships, partners make each other laugh a lot. Novelty was another of the areas of scientific study. They report that people tend to grow closer when they are doing something new. Novelty heightens the senses and also makes people feel vulnerable which is essential for intimacy.
The Morgans certainly were in a novel situation. As a result, they discovered each other again and found their playful, fun selves.
The movie is a comedy that highlights how important it is to have fun with each other and accentuate the positive in life. The Morgans not only coped well during adversity, but were able to laugh and reconnect.
Fortunately, we won't have to be forced to learn as the Morgans did. Hopefully, we can wake up and learn from research as well as from this comedy.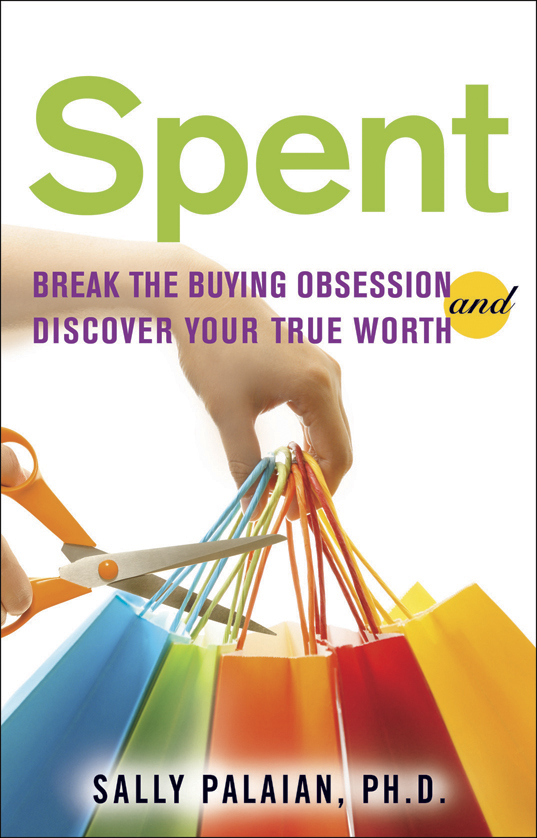 From time to time, I will review a book that I deem relevant to my work with couples, families and individuals. Folks often overspend for gifts and outings during the holidays. So, it seemed timely to review my friend and colleague, Sally Palaian's book, Spent.
Americans are saving less and carrying larger debt loads. People are spending more than they can afford and many feel guilty, anxious and overwhelmed as a result. Moving beyond the advice of financial planners who only treat the symptoms of overspending, Sally Palaian offers proven plans for taking on a range of issues with money by examining the underlying emotional, familial, and societal factors that trigger spending behaviors.
Spent teaches readers to control shopping, pay off debt, develop budgets, and become financially competent.
Sally Palaian's system for financial recovery is designed to not only help excessive spenders overcome their spending habits, but also to help hoarders, financial codependents, and underachievers let go of fears, take responsibility for their actions, and break unhealthy cycles. Spent empowers those in every financial predicament to disentangle their financial messes, achieve lasting, positive change, and attain a healthy view of their true value in life.
Sally is a licensed psychologist specializing in the treatment of addictive behaviors. She is an Imago therapist in Bingham Farms, MI. To visit Sally's website click here.